Indepedent vs. Dependent

Last week I posted some thoughts on how we can either live independently of God or dependent on Him. (

Link available here

) I mentioned in that post, the tendency we all have to live independently of God and thus try to rely on our own strength, knowledge and understanding. I don't know about you, but when I feel weak I try harder to pull through and when I don't understand I end up masking my confusion with an all knowing attitude. (Yeah not good.) But this only causes me to live more independently. Truth be told, none of those things actually benefit my walk with God or my day to day living. Living independently of God won't benefit anybody. It actually hinder us. It opens our lives to temptation, burnout and confusion. And I know that God has much better things in mind for His children than temptations, weariness and lack of knowledge.

Living independently of God or dependent upon Him leads us to either, what the Bible calls, living by the flesh or living by the Spirit. The flesh is based upon what I can do, while the Spirit is based upon what God can do through me. We can either try, try, try and feel extremely guilty when we fail, or we can humbly walk with the Spirit of God by listening, yielding, and following Him. Walking a Spirit filled life means walking in dependence upon the Holy Spirit.

Flesh vs. Spirit

In Romans 7 and 8 the Apostle Paul contrasts the life of the flesh and the life of the Spirit. As I read chapter 7, I can honestly feel his pain as he describes his inner struggle with wanting and willing to do what is right, yet all the while not being able to actually live it out. With his heart and mind he knows what is right, but with his flesh he is unable to act upon it. The Apostle Paul reminds us that this is sin at work in us. When we want to do what's right and try so hard to do so but fail, this is indeed the sin nature at work. Listen to what the Apostle Paul says in Romans chapter 7.

We know that the law is spiritual; but I am unspiritual, sold as a slave to sin.

I do not understand what I do. For what I want to do I do not do, but what I hate I do.

And if I do what I do not want to do, I agree that the law (God's commandments) is good.

As it is, it is no longer I myself who do it, but it is sin living in me. Romans 7:15-17
(Image Source: Free Digitial Photos )

I've failed many times. I failed this past week in fact. When I fail, I feel guilty. I know what I need to do yet I don't do it. It's a battle to do the right thing sometimes. I find that the inner struggle within is truly something that I can not, nor ever will, win on my own. I want to do what's right but I don't. I yield to temptation and end up feeling so guilty about it.By living independently of God, in my own strength, power, understanding etc, I end up living by the flesh. I don't want to, but I do. It's a frustrating often times perplexing phenomenon I find at work in myself. This inner battle is something that every person deals with.




What a wretched man I am! Who will rescue me from this body that is subject to death? Romans 7:24

When I consider this battle within, it serves as a reminder that perhaps I've been living more self righteously than I realized. Maybe I've been dependent on the self rather than dependent on God. This attitude of self righteousness leads to pride and like the wise King Solomon once said: pride comes before destruction a haughty spirit before a fall. (Proverbs 16:18) Walking By the Spirit

Try and try as I might, I can't. But praise God that what I could not do, Jesus has done!

Thanks be to God, who delivers me through Jesus Christ our Lord! Romans 7:25

The Apostle Paul goes on in Romans 8 where he contrasts what living by the Spirit looks like compared to living by the flesh. The very first thing he reminds us is that what we were unable to do, Christ has done for us.




Therefore, there is now no condemnation for those who are in Christ Jesus,

because through Christ Jesus the law of the Spirit who gives life has set you

free from the law of sin and death.

For what the law was powerless to do because it was weakened by the flesh,

God did by sending his own Son in the likeness of sinful flesh to be a sin offering.

And so he condemned sin in the flesh,

in order that the righteous requirement of the law might be fully met in us, who do not live according to the flesh but according to the Spirit. Romans 8:1-4

God condemned sin in the flesh through Christ Jesus. Jesus did what I could never do. He lived the righteous life for me, for you, so that we can live victoriously and in relationship with the Father. We will still struggle and battle between living by the flesh and living by the Spirit. The good news though is that, if we are in Christ, we are not condemned when we do fail. No. God does not condemn us even in our failures.

Did we ever deserve this mercy, love and forgiveness? No,we never deserved it. But God's infinite love and compassion is beyond anything we could ever comprehend.




Who then is the one who condemns? No one. Christ Jesus who died—more than that, who was raised to life—is at the right hand of God and is also interceding for us.

Who shall separate us from the love of Christ? Shall trouble or hardship or persecution or famine or nakedness or danger or sword?

As it is written:

"For your sake we face death all day long;




we are considered as sheep to be slaughtered."

No, in all these things we are more than conquerors through him who loved us.




I love listening to Dr. Charles Stanley at InTouch.org This wise man has said that in order to walk by the Spirit we need to live,
"moment by moment dependent on the Holy Spirit, sensitive to His voice, and obedient to Him."
(Source)
(Source: Image Base)
Dr. Stanley says that in order to live by the Spirit we need to set our minds on the things of the Spirit as well.
The mind governed by the flesh is death, but the mind governed by the Spirit is life and peace.
Set your minds on things above, not on earthly things.
Keeping our focus on the things of the Spirit helps aid us in living by the Spirit.
God's Compassion
Remember dear friends, that if you do fall into temptation, if you do yield to the flesh and find yourself living independently, God does not condemn you. He is not angry at you. He knows our frames, he knows our struggles. We truly are like little children next to our all powerful, holy and righteous God. Thankfully though, He also is compassionate, merciful and kind.
As I end this post, I want to encourage you all to seek God and live in complete dependence upon Him. I know how easily it is to fall into temptation, to live independently and to yield to the flesh. It can get discouraging. Don't ever forget though that we have a faithful High Priest Who is Jesus Christ and His love, His sacrifice goes deeper than any failure or sin. Trust in Him.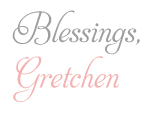 2 Comments »