Hey there! I'm Gretchen. I'm so glad you decided to stop by this tiny corner on the world wide web. I love meeting new people and sitting down with others to have a heart to heart chat.

~First and foremost I'm a follower of Jesus and a daughter of the Most High King. I have a passion for the Lord and love to try and speak encouragement into the lives of others.
~I'm a woman of faith, saved by Grace alone.
~I'm nowhere near perfect, I don't have all the answers and I am always in desperate need of His grace but nevertheless God's abundant love and mercy reach deeper than all of my weaknesses and sin.
~Even though I grew up in the church, I strayed from God and never truly had a real relationship with Him. I struggled with severe anxiety for most of my life. It wasn't until one Christmas day when I was shaken to the core that I finally turned to the Lord with all of my heart.
~He has healed and freed me from years of fear, anxiety and sorrow. He continues to whisper to my heart through His Word and has set me free indeed! I'm thankful that He continues to guide and help me conquer any anxieties that try to come.

I'm a writer
Avid reader
Fan of poetry
Lover of all things sweet and chocolatey
Tea Drinker
Beginning Knitter and
Sensitive Soul
~My imagination tends to run away sometimes (maybe that's why I love to write!) and I have many dreams for the future.
~I'm always learning and find myself to be a pioneer at heart.
This blog was born out of a desire to fellowship with others, share God's beautiful whispers and words to hearts and proclaim His love to the world.
"Go out and stand on the mountain in the presence of the

Lord

, for the

Lord

is about to pass by."
Then a great and powerful wind tore the mountains apart and shattered the rocks before the

Lord

, but the

Lord

was not in the wind. After the wind there was an earthquake, but the

Lord

was not in the earthquake.
After the earthquake came a fire, but the

Lord

was not in the fire. And after the fire came a gentle whisper. 1 Kings 19:11-12
"The key word for speaking of the heart is 'together
.'
The heart is center of our being where intellect and will and feelings, mind and body, past and future come together. When we discover that spot where our life holds together, we discover the heart. That is why I call the heart the taproot of the whole person. When we grasp the taproot of a dandelion to be pulled, or of a dogwood tree to be transplanted, we know that we have taken hold of the whole plant. And there are moments when something touched that very root of our being. It went to our heart."
(Brother David Steindl-Rast: Gratefulness, The Heart of Prayer)

Please feel free to send me a message or leave a comment. I'd love to hear from you!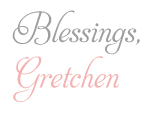 7 Comments »