Whispers to the Heart now offers sidebar advertising! Do you have an e-book, blog, business or other product that you'd like to promote? Whispers to the Heart has a variety of advertising options to choose from thus far.

As of June 2013, this blog hit over 1,000 page views last month, and continues to grow!
That's an overall average of 25-30 page views a day. The options and rates being offered right now are as follows.
Options and Rates:
$5 a month for Text Link
$10 a month for 125x125 button
$15 a month for 150x150 button
$40 a month in Prime Spot Location for 150x150 button
We also have packaged deals if you'd like to advertise for a 3 month period.
Blue Package:
$25 for 3 months with a 125x125 button
Gold Package:
$30 for 3 months with a 150x150 button, plus a feature post here at Whispers to the Heart
Disclaimer: Whispers to the Heart has the right to refuse advertising with a business, blog or product that does not meet with the vision or basic doctrine presented here.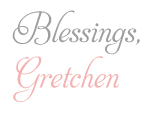 Add a comment »