"The Blessings of Friendship, created by New York Times bestselling author and artist Mary Engelbreit, is a playful and poignant treasury of poetry, Bible verses, and quotes that celebrate the joy of friendship. Children will learn from timeless sayings and poems what it means to be a friend - helping, encouraging, listening, sharing with, and loving one another. Colorful and whimsical illustrations bring these words to life, as children learn the value of friendship. Verses from the Bible give us instruction on putting others above ourselves, loving each other, and being kind to one another. This book will make you smile with each turn of the page, remembering old friends and new friends alike."
The Blessings of Friendship
Treasury illustrated by Mary Engelbreit is truly a gem!! This book is chalk full of poems, quotes and Bible verses on friendship. I absolutely love how this treasury features numerous different authors both modern and old. Some of the featured writers include Charles Dickens, Shel Silverstein, George MacDonald, William Butler Yeats, Henry David Thoreau and many more!
But what makes this book truly unique and special are the illustrations to go along. Mary Engelbriet captures the essence of old fashioned charm, simplicity and child-like wonder. I find myself flipping through the pages to gaze at the marvelous (dare I even say breath taking) pictures. It brings me back to my own childhood and yet inspires me to dream of the future.
I would highly recommend this gem of a book to anyone who is looking for a sweet read, especially those with young children at home. It would make the perfect baby shower gift to add to a baby's book collection or be a gift for that special little child in your life. I truly believe the adults will be captured by the illustrations just as much, if not more so, as the children will be!
I give
The Blessings of Friendship Treasury
5 out of 5 stars. Be sure to pick up your copy ASAP!!
Disclaimer: I received a copy of this book for free from BookLookBloggers.com
in exchange for an honest review. This however has not affected my opinions in the review in any way, shape or form.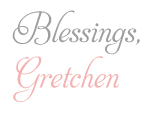 Add a comment »