I'm home from my mission trip and my heart is so full of joy as I type this post! Going to Haiti was a life changing, inspiring and oh so beautiful experience for me. I'm already ready and waiting to go back next year!


The places, faces and smiles I saw while in Haiti have been replaying in my mind ever since I returned back to the States. To say that Haiti has a piece of my heart would be an understatement; Haiti has my whole heart. The people there are so full of joy and love that I yearn for my own country to experience the wealth of the intangible riches they have. The children also are just so trusting, so loving, so beautiful.
Being able to serve there has been such a blessing. The people I met from across the U.S. as well as the Haitians who live there have touched my heart and soul. I cannot wait to go back.
While Haiti is far from perfect, no place on earth is, I will say that they have something I didn't expect, something I can't quite put my finger on. I wanted to thank you for all of your prayers as I traveled last week. I highly recommend you travel to Haiti with
A Door to Hope,
a part of
Brent Gambrell Ministries .
I traveled to Haiti following the call of God, hoping to make a difference in the lives of the people of Haiti. I left with the realization that Haiti made a difference in me.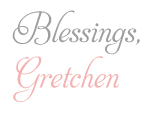 Add a comment »