Wind whipping through my hair, free as a bird! I felt on top of the world, like I could fly anywhere! Footloose and fancy free, back in my childhood element. The sky was the limit, like it used to be.
Why had I waited so long to do this again? What had stopped me from getting back on the swing and letting the wind caress my face?
It beckoned me like an old friend. I couldn't resist the urge to sit down once again and hold the chain link swing between my hands as my legs pumped hard to get higher.
Weightless.
Free.
Yes, this was something I'd unfortunately abandoned a long time ago, during my pigtail wearing, jean jumper skirt days. It's a shame too. I don't really understand why we as adults often let go of the things that used to bring us such great pleasure as children.
The ride lasted less than 5 minutes. I had two children to look after that day sitting on the swings next to me. One little voice kept persisting on just a few more pushes, please!! Though the moment was short lived it brought such joy to my heart, and my old friend the swing seemed to have reminded me of this one very, very important truth...
The sky is the limit!!
Friend, take time today to indulge that inner child whom God created and find joy in the little moments. You won't regret it!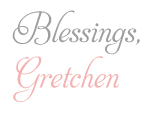 Add a comment »