Who doesn't love a good children's story? I know I do. There are actually still books from when I was a kid that I remember and love to this day. If I come across them in a book store I'll sit down and flip through the pages, reading, reading, re-reading the pages with a big smile on my face. Ahh! The simplicity and wonders of childhood.
Why is it we lose that simplicity and wonder when we get older? Sure we all have to grow up someday, but I find that only a select few hold on to that precious childlike wonder well into their adult years. So when we do come across a book that takes us back into a time of simplicity, imagination and wonder we cherish those moments in our hearts even more.
Today (Wednesday) I had the privilege of watching our annual kindergarten play where I work. Each year there is a different theme. Last year I got to travel deep into the ocean and watch as singing crabs, sharks and angel fish sang and danced across the stage! I still remember the boys doing their crab walk sideways, backwards, forwards and back again. Talk about adorable!
Today though the play was based upon a book series called "Pete the Cat." I'm in love with these books now and am seriously thinking about purchasing some off of Amazon.com!
The three kindergarten classes each chose one book from the series to reenact. For the sake of this post though, I'll only talk a "Pete the Cat and His Four Groovy Buttons." Actually, a fellow co-worker of mine told me that you can view the stories on Youtube. I've posted Pete the Cat and His Four Groovy Buttons below for you viewing. Please take a minute or two to watch it!
Don't you just love that? Isn't it so stinkin' cute?I may not be a kid anymore but one thing is for sure, this little children's book has such a simple message with big implications. This story helped me feel the wonder, the simplicity and fun of childhood again. It made me feel like singing!!
Even though there is no mention of God in this book, I can't help but see Him in the message. God used this simple story to not only tickle my funny bone, but really to speak to my heart. He helped me to see that things come and things go, but He remains the same. For this we can
always
sing.
As adults, we may not cry over lost buttons. But the application still holds true. Stuck in traffic? Keep on singing. Late for work? Keep on singing. Burned your toast? Keep on singing. Dishwasher broken? Keep on singing.
The moral of the story.....
"Did Pete cry? Goodness no! Buttons comes and buttons go. He kept on singing." (Pete the Cat and His Four Groovy Buttons)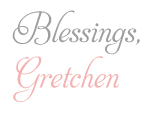 Add a comment »