"Featuring favorite animals from all over the world, Curious Creatures makes reading and learning fun. This non-fiction collection includes four complete level 2 I Can Read!™ titles with photos and facts showing children the wonder of God's creation. All facts align with the Common Core Standards for informational reading, helping children grow in both reading and comprehension skills. Loved by parents, educators, and children alike, this Made By God bind-up also features bonus fun facts about these amazing animals.
Titles include: Rainforest Friends, Jungle Beasts, Polar Pals, Curious Creatures Down Under"
Curious Creatures
, a book in the Made By God series, is a sweet 4 in 1 book that highlights some of God's amazing animals around the world. It's easy layout and fun photos make this book a great
read for children. I especially love the colorful photos that bring each animal to life for the young reader. It is educational but not boring. The authors did a wonderful job highlighting some important information about the habitats these animals live in as well as our responsibility to care for His creatures.
The faith based writing helps explain to children how God made each and every animal different, yet He still loves and cares for them in a very special way. The text flows very nicely from one animal to another and has various fun facts in cute colorful bubbles on each page.
I highly recommend this book for all children, especially those with a heart for animals. It's a great way to introduce important truths about the animals of the world and our Creator Who made them. I feel that the children's theological truths packed into this book could definitely apply to other areas of life as well.
Overall I give this book 5 out of 5 stars. It's a fun, easy, lighthearted book with amazing photos, theology and a whole lot of cuteness!
Disclaimer: I received a copy of this book for free from BookLookBloggers.com
in exchange for an honest review. This however has not affected my opinions in the review in any way, shape or form.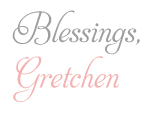 Add a comment »