"Wrong turns, humiliating flops, painful heartbreaks—and happiness? Yes, believe it or not, they can go hand in hand. Blogger and author Mandy Hale, affectionately known as "The Single Woman" to her half-million social-media followers, is living an adventurous life that proves even our lowest lows and messiest mess-ups can point us toward our joy-filled destiny as single women."
Mandy Hale,aka The Single Woman, has a heart for women. Often times while reading her story I couldn't help but feel her passion permeating the pages of her book. It was like grabbing a cup of coffee with a friend and listening to their life story. Her encouragement, honesty and candid reflections of life were a breath of fresh air.
In the book "
I've Never been to Vegas But My Luggage Has
," Mandy takes her readers by the hand and brings you on an an exciting adventure. She doesn't leave out the mistakes she's made, hiccups of life and humiliating experiences. She's honest about herself and what it is she's been through thus far. But somehow, in some way she weaves together a tapestry of life, love and lessons bringing the truth of Romans 8:28 into view:
For we know that all things work together for the good of those that love God, to those who have been called according to His purpose.
Mandy is surely living out her purpose. The opportunities God has given to her and the love and passion she has for single women attest to this.
I give this book 4 out of 5 stars. If you're a single woman who is looking for some inspiration and a sweet friend to listen to than you need to grab yourself a copy of "I've Never Been to Vegas But My Luggage Has" today!
Disclaimer: I received a copy of this book for free from BookLookBloggers.com
in exchange for an honest review. This however has not affected my opinions in the review in any way, shape or form.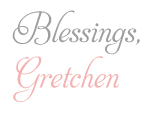 Add a comment »