Prodigals. We all know one, maybe two, or maybe even three. Maybe we've been one. The more I ponder the story of the prodigal though the more I realize just how beautiful it is. God's love overcoming all the rebellion, wretchedness and filthy sin to cleanse, heal and restore is nothing short of amazing.
It's easy to overlook the story of the prodigal since many of us are used to hearing it. I know I have more than once. Sometimes reading the same story over and over can cause temporary spiritual deafness. We need something to shock our senses back into working mode and then allow God to open our hearts once again to this incredibly powerful story of redeeming love.
I'm grateful that my friend handed me a DVD to watch this past weekend called Grace Unplugged, it was just the thing that I needed! Grace Unplugged is a modern day prodigal story about a girl named Grace who strays from God in order to pursue her dreams in the music industry. The acting, plot and overall message was powerful. God cut me to the core and opened up my heart once again to the His boundless love which knows no limits.
What I loved about this film though was that it was applicable to our culture today. Watching it was like a breath of fresh air. I know God used it for me and I am convinced He will use it for you.
Please watch the trailer below and find a copy of Grace Unplugged to watch with your whole family! You may just end up reading the story of the prodigal son in a whole new light.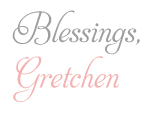 Add a comment »