"When four-year-old Colton Burpo made it through an emergency appendectomy his family was overjoyed at his miraculous survival. What they weren't expecting, though, was the story that emerged in the following months—a story as beautiful as it was extraordinary, detailing their little boy's trip to heaven and back.
This true story, retold by his father but using Colton's uniquely simple words, offers a glimpse of the world that awaits us, where as Colton says, "Nobody is old and nobody wears glasses."
Heaven is for Real will forever change the way you think of eternity, offering the chance to see, and believe like a child."
This miraculous story of one little boy's journey to heaven and back is nothing short of amazing. Each night before I went to bed I opened up this book and was captivated. Colton Burpo's accounts of heaven is a page turner. What Colton saw and experienced in heaven is astounding. Things a little boy could not and would not know unless he had been in heaven himself is revealed to the reader throughout the chapters.
What I particularly like about this book though is that the Burpo's are honest, genuine Christians who are being faithful to share their story with the world and thus helping others in their own walk with God. They don't claim to have all the answers nor do they seek fame from Colton's experience. They are people just like you and me who have been given a chance to reveal God's love and redemption offered to others. The Burpo's have received so many testimonies from others where healing and help have come because of their own testimony.
What the Burpo's went through during Colton's illness is indeed heart wrenching. They don't spare you details of the trials they went through previous to Colton's revelation of heaven. It's raw, honest and open. The pain they endured though isn't the end of their story.
Since the release of this book in 2010
Heaven is for Real
has been widely successful. The Burpo's have traveled all over the world to tell their story. I wouldn't be surprised if millions have heard of sweet Colton and his family. Now their story is being made into a movie! The special movie edition of the book comes with loads of bonus features such as pictures from the set, interviews with the cast and crew and information on how this movie came about. I loved the updated interview with the now high school aged Colton at the end where he shares his thoughts on the upcoming movie and his life in general.
Overall I give this book 5 stars because it was genuine, heartfelt and an amazing testimony of eternity. I highly recommend anyone to go and get the new updated movie edition of Heaven is for Real for themselves.
Disclaimer: I received a copy of this book for free from BookLookBloggers.com
in exchange for an honest review. This however has not affected my opinions in the review in any way, shape or form.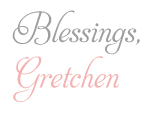 2 Comments »