Sweet ladies,
Happy Valentines Day! If anyone knows how hard this day of the year is, it would be me. The thought of another V-Day without a special someone can be hard. Sometimes it's hard to put a smile on your face and pretend not to realize that it seems as if everyone else in the world is getting chocolate, roses (perhaps chocolate roses?) teddy bears or other sweet gifts. I'm not trying to sound desperate, I'm just telling the truth. V-Day can be hard.
But I have good news! It doesn't have to be all that hard anymore. God, the God the universe, is
crazy
about you! He loves you so very much and His love is infinitely greater than any man could ever give. He showers you not just with roses, chocolates, teddy bears and cards, rather He showers you with sunsets, snowflakes, Scripture and Salvation. He's the shoulder to lean on, the listening ear, our great Great Protector and the Ultimate Romancer. He is patient, gracious, kind and good. And oh, He knows how to treat you right! Does He ever! He's the One Who knows you even better than you do.
Valentines Day is a day of love for sure. But today, during this season of singleness, we need to turn our eyes away from the chocolates and candy hearts and look upward instead. I'm not saying we don't indulge in these treats, I mean come on, it's the one day we can buy sweets and not totally feel guilty. I am saying that instead, we don't focus our eyes on our relationship status.
Today sweet ladies, is the day we rejoice that our God is a God of True Love. Love that does more than anything we could possibly imagine. Love that has opened His arms wide, with nails in His hands, looked upon our sad state and said
I love you
.
Love that did not leave us as orphans but willingly took our shame to the grave and turned our lives around.
Love that gave us a brand new start and transformed us from the inside out.
Love that knows the desires of our hearts and will fulfill them in His own perfect way and time.
True, Genuine, Love.
This is the Love we celebrate today, everyday for the rest of eternity. Take time today to listen to God's beautiful whispers of love to you. Yes, you! Eat that piece of chocolate and thank God for His love. It's infinitely greater than anything we could every comprehend.
Happy Valentines Day sweet ladies. I mean that with all of my heart.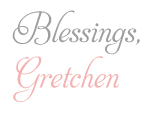 2 Comments »