So now that we've dug a little deeper into what true beauty is NOT, let's dig even deeper and see what true beauty actually is. But before we do I wanted to take a moment and just look at another beautiful photo of a lily.


As I mentioned before I was truly inspired to write this series because of the verse I came across in Song of Solomon in the Amplified translation.
[She said] I am only a little rose or autumn crocus of the plain of Sharon, or a [humble] lily of the valleys [that grows in deep and difficult places]. Song of Solomon 2:1 AMP
The word humble really stuck out to me. If you look at the posture of these lilies, you'll see that they're in a position of humility, of reverence. It reminds me of a person bowed down in reverence to their Creator God with little to no regard of themselves. Their beauty comes solely from the Light above them. They are completely surrendered to their Creator and cared for by Him completely.
Jesus said:
"Consider the lilies of the field, how they grow: they neither toil nor spin,
yet I tell you, even Solomon in all his glory was not arrayed like one of these.
But if God so clothes the grass of the field, which today is alive and tomorrow is thrown into the oven, will he not much more clothe you, O you of little faith?" Matthew 6:28b-30
We are more precious and beautiful to God than the lilies yet He still clothes the flowers and watches over them with the utmost care. The picture of a lily though can teach us a lot.
But even a glorious picture of a lily doesn't do true biblical beauty justice! We know that real beauty comes from the heart. Just as false beauty comes from within so too does true beauty come from the inside.
We all know that our youthful skin will soon sag with time, wrinkles may line our face and our once full and luscious hair will turn thin and grey. It fades away with the passing years. We all know this. We see it in the ones we love.
So why am I saying this? Why am I belaying the fact we know to be true? Because, what the world tries to avoid with Botox and other treatments, we as Christians should be embracing with open arms. This is actually good news for us! It allows us to focus on the real meaning of beauty in the heart. This type of beauty gets more glorious as the years go by and therefore makes our appearance more radiant, beautiful and genuine in time.
Take a look at the following verses:
Put on then, as God's chosen ones, holy and beloved, compassionate hearts, kindness, humility, meekness, and patience,

bearing with one another and, if one has a complaint against another, forgiving each other; as the Lord has forgiven you, so you also must forgive.

And above all these put on love, which binds everything together in perfect harmony.

And let the peace of Christ rule in your hearts, to which indeed you were called in one body. And be thankful. Colossians 3:12-15
True beauty is a heart full of compassion, kindness, humility, gentleness, patience, forgiveness, unity, peace, thankfulness and love. At the beginning of the this same chapter Paul says that we are to set our minds on the things that are above and not on the things that are the earth (verses 1 and 2). By keeping our minds set on eternal things above and on Jesus Christ, we can more fully embrace the true beauty that comes from within.
True beauty also displays the fruit of the Spirit which comes from within;
love, joy, peace, patience, kindness, goodness, faithfulness,
gentleness and self-control (Galatians 5:22). We cannot wear these things with make-up, clothes or elaborate hair-dos. No, these things must come from the heart.
Your adornment must not be merely external—braiding the hair, and wearing gold jewelry, or putting on dresses; but let it be the hidden person of the heart, with the imperishable quality of a gentle and quiet spirit, which is precious in the sight of God. 1 Peter 3:3-4 AMP
This doesn't mean we can't take care of ourselves by maintaining good hygiene, wearing make-up, doing our hair and wearing jewelry. That in and of itself is definitely not a sin! It is very much a good thing because we need to take care of our bodies as it is the temple of the Lord. He gave us our bodies and we need to take care of them and even beautify them. After all we're ambassadors for Christ and taking care of our outward adornment is important too. It's when the emphasis is placed solely upon these things that we end up sinning and falling way short of true beauty.
True beauty really comes down to not only our heart position before God but also our reverence to Him. This brings me back to the picture of a lily of the valley. The mere position of a lily bowing down and reverencing it's Creator is a beautiful picture of what a heart wanting to glorify God and obey Him looks like.
True, biblical starts in the heart, makes it's way to your countenance and manifests itself in love and good fruits. True beauty comes from within.
Charm is deceitful, and beauty is vain,
but a woman who fears the

Lord

is to be praised. Proverbs 31:30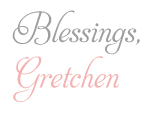 Add a comment »