"Sometimes we plan and God laughs." -Annie Camden, 7th Heaven

I laughed when I heard this while watching re-runs of one of my favorite television shows. Something about what was said just made sense. I can't count how many times I've planned something only to have God surprise me with something different.
Why is it that I've such a hard time in letting go of my own plans? After all Jeremiah 29:11 says "For I know the plans that I have for you" says the Lord.
Jeremiah 29:11 doesn't say "I know the plans you have for yourself." It says "I (God) know the plans that I (God) have for you."
I find it hard to surrender my own plans to God's sometimes because of fear. Fear He won't fulfill the desires of my heart (which is not true according to Psalm 37:4); fear He's going to ask me to do something I don't want to do; fear He might tell me "no" to my own plans.

While I know that surrendering my plans to God's may sometimes be difficult, I also know it's worth it.
Jeremiah 29:11 goes on. The verse continues with God telling us the types of plans He has for us. It's in the latter part of the verse where my fears are stilled. The Lord says:
"Plans to prosper you and not to harm you. Plans for hope and a future."
God's plans, regardless of my questions and unprecedented fears, will always be good. His love is so beautiful that I often don't realize that I may be underestimating His plans for my life because I don't fully realize His immense love. God's love and His plans go hand in hand.
This new year I've made a commitment to surrender to God and watch in amazement as the plans He has for me unfolds. While I still hope and pray for certain dreams to come true and will continue to dream for them, I also want to surrender each moment to God. Surrender for me is a moment by moment decision. It's definitely not the easiest thing to do. But the amazing thing is, each time I surrender my day to God a peace washes over me and a burden is lifted.
I know God's plans are good. Jeremiah 29:11 attests to this. May all us us be the kind of person who laughs with God as we realize the glorious plans He has for us all. (Plans that are so big and so awesome that we too will laugh when we compare our own plans with His.) Because God's plans are always the best.
For I know the plans I have for you," declares the

Lord

, "plans to prosper you and not to harm you, plans to give you hope and a future. Jeremiah 29:11
In their hearts humans plan their course,
but the

Lord

establishes their steps. Proverbs 16:9
Take delight in the

Lord

,
and he will give you the desires of your heart. Psalm 37:4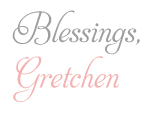 2 Comments »