Everyone has to wait. At some point in our lives we'll end up waiting for something. A spouse. A job. A promotion. A house. A child. ... The list can be endless. Waiting is just a fact of life. While it may not be easy, it is always good. Waiting produces something within us; something we can't see. It provides the blank canvas for God to do His best work in our hearts.

I wanted to share with you today some encouragement for singles. I've recently found some of the videos and photos below through blogs or social media and thought it was well worth passing along.

When the going gets tough always remember that God is not turning a blind eye to your waiting. He sees... He knows... But best of all, He's working.


"Think about it this way: While being married is about becoming the WIFE you are meant to be, being single allows you to focus on becoming the WOMAN you were born to be." (Mandy Hale, The Single Woman)


"Let not our longing slay our appetite for living." (Jim Elliot)
(Image Source)
Trust in the

Lord

with all your heart
and lean not on your own understanding;
in all your ways submit to him,
and he will make your paths straight.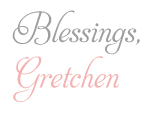 Add a comment »