This advent season I wanted to share with you all a short, fictional story I wrote two years ago while in my senior year of college. At the time I was enrolled in a creative writing class and our first story came around the Christmas season. I had wanted my first story to be laced with God's grace and Sovereignty thus I began writing "Fingerprints of God."
The story is about a young woman named Noelle who has fled to the Colorado mountains on Christmas. She ends up at a bed and breakfast where her broken heart and crushed spirit is revived once again through the generous hospitality of a sweet Christian family, and God's love is poured into her heart afresh. It's a sweet, modest story of hope, love and grace.
May you enjoy this short story this advent season!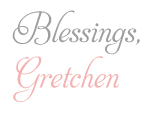 Add a comment »