"It's 1864 in Gladstone, England, a tiny village in the Cotswolds. Nothing out of the ordinary ever happens here. Except at Christmas time. This year, Edward Haddington, a lowly candle maker is visited by a mysterious angel. That angel silently imparts a precious gift. The candle maker and his wife, Bea, have to make a difficult choice—who among them most needs a Christmas miracle?"
Max Lucado did a marvelous job at capturing the spirit of Christmas in a quaint, small town in England.
The Christmas Candle
is a story of hope, love and faith. In a very easy, and child-like manner Lucado helps his readers to feel the love of God.
Every 25 years an angel sent by God comes and gives one candle a heavenly touch. Whomever then receives that candle can pray to God for a miracle and will indeed be blessed in whatever it is they pray for. This year however, after the angel visits, things are a bit different. With lessons of love, faith, mercy and forgiveness interwoven throughout the story, The Christmas Candle has now become one of my favorite Christmas stories. It ignites the soul with hope; real, living hope in God and somehow restores that child-like trust in our Heavenly Father.
While the story was quite short and I wished the story line was more detailed and lengthy I still have to give this book 5 stars. The Christmas Candle does a great job in keeping your attention, getting it's message across and capturing the feel of Christmas. I highly recommend this story to the young and the old!
Disclaimer: I received a copy of this book for free from Booksneeze.com in exchange for an honest review. This however has not affected my opinions in the review in any way, shape or form.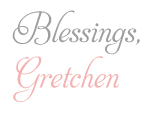 Add a comment »