Learning to be thankful at all times and in all circumstances has been a much needed lesson. After realizing my own sin of complaining and grumbling I've repented and turned to God for help in this area of my life.

I recently began the 1000 Gifts challenge (see Ann Voskamp's book One Thousand Gifts) and have already noticed a huge difference! I feel joyful, content and fulfilled even during difficult moments and tough days.

Joyfulness always follows thankfulness along with contentment, the abundant life and a greater view of God.

The Bible has lots to say about being thankful and voicing our thanks to God. Here are eight beautiful Scriptures on thankfulness!


(Image courtesy of [Stuart Miles] / FreeDigitalPhotos.net)
Let us come before his presence with thanksgiving, and make a joyful noise unto him with psalms.
Psalm 95:2
Enter into his gates with thanksgiving, and into his courts with praise: be thankful unto him, and bless his name.
Psalm 100:4


O give thanks unto the

Lord

, for he is good: for his mercy endureth for ever.
Giving thanks always for all things unto God and the Father in the name of our Lord Jesus Christ
Ephesians 5:20


Be careful for nothing; but in every thing by prayer and supplication with thanksgiving let your requests be made known unto God.
Giving thanks unto the Father, which hath made us meet to be partakers of the inheritance of the saints in light
In every thing give thanks: for this is the will of God in Christ Jesus concerning you.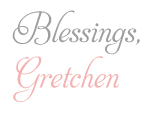 Add a comment »