Today's Prompt: What are your spiritual beliefs and how do they impact your relationships/relationship status?

I am a Christian. I believe in the Triune God; God the Father, God the Son and God the Holy Spirit. I believe that the Holy Bible is God's Word to us and is authoritative on ALL subjects of life. God has spoken to us through His Word and continues to speak to us today primarily through His written Word. Of course He can and does speak in other ways but it will never contradict His written Word to us.
My spiritual beliefs are who I am because I wouldn't be if it weren't for the Triune God. This in turn affects my relationships and relationship status.
People who know me well also know that I hold the Lord closely in my heart. They know that I'm trying my best to live wholly for the Lord and seek Him in all things. Over the past couple of years I've tried to seek out other Christians to develop friendships with. Friends have a huge impact on our lives and it's my desire to choose loving, kind, genuine believers for my closest friends.
That's not to say I will not accept unbelievers as friends or shun those who may not know what to believe; however, I believe it wisest to choose your closest friends very carefully. My beliefs in the Lord impact the friends I choose and the multitude of other relationships I may or may not seek out.
Likewise, my beliefs also very much impact my relationship status. Knowing what I seek in a future mate and holding fast to what God's Word says most definitely impacts whom I may or may not choose to get to know better. Obviously I'm not looking for perfection, no one except God is perfect. But waiting for the man that God has chosen for me means that playing the dating game just doesn't work.
Sometimes it's hard to simultaneously hold close to God's truth and wait for the man that God has for me. I see so many people around me meeting someone!
Why God?
I wonder.
Why not me?
Then I remember His promises in His Word. Yeah, it's much better to wait on God and hold fast to His truth than to step out of His will. His plans are perfect for me.
Seeing and living all of life from God's truth means that the people I hang out with and the things that I do will look and be different from the world. It may not be easy sometimes to go against the grain, but all in all, it's totally worth it.
True lasting relationships begin with God anyways!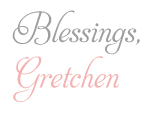 Add a comment »