This is the second post about my experience at the Iron Sharpens Iron women's conference this past Saturday. If you haven't had a chance to read the first post
click here
to catch up on the events of the day!
As I was saying in my previous post, the Iron Sharpens Iron conference I went to this past Saturday was my very first time going to a Christian conference in general. It was on my to-do list for the year of 2013 so when I found out that one was going to be held in Massachusetts I immediately signed up.
The morning breakout session with
Valorie Burton
, one of the speakers at ISI, was absolutely amazing. What an inspirational, fascinating and godly woman. Valorie has written over nine books so far and has even founded her own coaching institute called CaPP. God's call upon Valorie's life is to inspire women to live their dreams and help them achieve their goals. I can personally attest to the fact that after listening to her speak on Saturday she truly is living out her calling! Not only was I inspired but I came away feeling rejuvenated and invigorated.
Valorie talked about her book "Successful Women Think Differently." I was amazed as Valorie pointed out that Scripture says what science has only recently discovered about successful living. Her book illustrates 9 habits that successful women implement in their lives. Some of them include
- Believing that we can do what we're called to do
- Ceasing to try and fix our weaknesses
-Building our muscle of self control
-Cultivating Positive Emotions
Valorie also emphasized the importance of gratitude. She says that "gratefulness produces positive attitudes." It was such a joy to listen to Valorie speak and the lessons that I gleaned from her were so inspiring.
Her reminder that all of us have a mission and purpose here on earth was a much needed reminder. She also reminded us that our purpose here doesn't have to be complicated. Valorie said that bringing people joy is living out purpose! And I heartily agree! Bringing people joy is as much a God-given purpose as is being a pastor at a church. No purpose is too big or too small. If it's given by God then it is the perfect mission/purpose!
After our a.m. breakout session we had lunch and were able to browse through the many different booths set up. (Did I mention I love shopping?) I was able to control myself and resist buying anything else (for the moment) before we went back and listened to Natalie Grant give another mini concert. This time she sang her song "Hurricane" for us all and I was touched by the story behind the song. Her honesty and openness about her own struggles with postpartum depression really touched my heart. The song Hurricane was based off of a the Scripture she read from Matthew 14:22-32 where Jesus rescues His disciples in the middle of a hurricane on the Sea of Galilee. A beautiful way to illustrate the love of the Lord.
The afternoon breakout session I attended was also a gem!
Laurene D'Aversa
a godly woman living in New England gave a talk called The Reason For Our Hope. She helped all of us ladies who attended the workshop understand how it is we can be prepared to give an answer to the hope we have in Jesus. She encouraged each one of us to have a willing heart to witness and to even prepare what we would say ahead of time so that we could be ready at any moment. Laurene passed out small sized business cards where we would be able to write down a few key points about our story and the reason for our hope. This way we would be able carry around a few reminders in order to help us witness at all times and in all seasons. I personally get nervous and fumble with what to say when a great time to witness arises, so this was a great way to keep myself prepared.
Laurene's soft, gentle demeanor and kind spirit really ministered to my heart. I was so grateful for her sound wisdom and godly advice. We truly are called to witness and give an answer to our hope.
After our last breakout session we all gathered together to hear Natalie sing one more time and then listen to our last keynote speaker, Valorie Burton. I was so happy to hear her speak again but this time on her new book Happy Women Live Better. While I won't go into detail on this talk I will again recommend you visit Valorie's site by
clicking here
and reading more about this wonderful woman.
I came home at the end of the day feeling so happy. My heart was full and my time was well spent with other like-minded women who love the Lord. It was an experience I will not forget and hope to attend again next year!
I fell in love with this bag that I purchased at the ISI Conference!
I've come to the conclusion that all believers should attend a Christian conference at least once in their life. I encourage you to find one that you are interested in and that is run by Bible believing Christians who are trustworthy and reputable. It's a great way to fellowship, worship and grow in the Lord.
I am so grateful to all the people who made the 2013 Iron Sharpens Iron Women's Conference possible. I know it must have taken a huge effort by countless people. Please know that you are appreciated for everything that you do. I am so thankful for this awesome experience!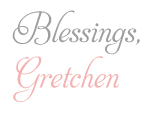 Add a comment »