I'm grateful for the godly men and women who went before me and felt compelled to record their own lessons and teachings in books. What a blessing it has been to learn from them. I can truly say that these men and women, some of whom lived hundreds of years ago, have influenced me in amazing ways. I highly recommend all Christians to take the time to learn from those who are older, wiser and godly Christians. After all God created us for fellowship and community; it is for our benefit and growth!

Proverbs 27:17 says
As iron sharpens iron, so one person sharpens another.

Here are some of my favorite quotes by older, godly Christians who have not only influenced me in amazing ways but have also sharpened me in my walk with the Lord.

"Supposed then you content yourself for the present with doing in a faithful, quiet, persistent way, all the little, homely tasks that return with each returning day, each one as unto God, and perhaps by and by you will thus have gained strength for a more heroic life."
(Elizabeth Prentiss, Stepping Heavenward)

"The Spirit of God is a Spirit of love, and when the former enters into the soul, love also enters with it. God is love, and he that has God dwelling in him by his Spirit, will have love dwelling in him also. The nature of the Holy Spirit is love; it is by communication himself, in his own nature, to the saints, that their hearts are filled with divine charity."
(Jonathan Edwards, Charity and It's Fruits)

"In order to learn what it means to be a woman we must start with the One who made her."
(Elisabeth Elliot, Let Me Be a Woman)

"We will begin, then, with the creation of the world and with God its Maker, for the first fact that you must grasp is this: the renewal of creation has been wrought by the Self-same Word Who made it in the beginning. There is thus no inconsistency between creation and salvation for the One Father has employed the same Agent for both works, effecting the salvation of the world through the same Word Who made it in the beginning."
(St. Athanasius, On The Incarnation)

"You will never go wrong obeying God. You may not know exactly where you are going, but you can be sure of one thing: when you get to the place He has called you to go, you will experience a miraculous blessing."
(Dr. Charles Stanley, God Has a Plan For Your Life)

"The basic concept here is that what God creates, He sustains. So, one of the most important subdivisions in the doctrine of providence is the concept of divine sustenance. Simply put, this is the classical Christian idea that God is not the great Watchmaker who builds the watch, winds it up, and then steps out of the picture. Instead, what He makes, He preserves.
(R.C. Sproul, Does God Control Everything?)

I hope you've found these insightful quotes, by these godly men and women, to have been a blessing and sharpener! I know they were for me!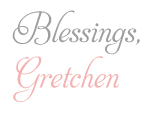 Add a comment »