One of the best things about the internet, in my opinion, are the various ways people are able to communicate with each other. So many blessings have come to me through this powerful tool. I've been able keep in touch with family and friends, reconnect with friends from my childhood, begin a blog, learn from godly older women, make new friends and fellowship with other Christians. Online communities have really taken off with the internet!
One of my favorite online Christian communities is a place called
(in)Courage
. (in)Courage is a beautiful ministry where women of all ages and races are able to come together to encourage one another in the love of Christ. It's also a place where relevant, encouraging blog posts, videos and other resources are posted. I've gleaned so much wisdom from the women over at (in)Courage and have received many a timely word through the blog posts.
As if all of this weren't enough I'm now super excited to have joined a community group! I've heard so many wonderful things about the (in)Courage groups and knew that I needed to join one this Fall. And guess what?! There is still time to join!!
If you're a woman who loves the Lord and is eager to fellowship with other like-minded women via the internet then I encourage you to join a group. There are so many different groups to choose from! While you can only join one there seems to be a group for just about everyone.
Click here
to read more about the community groups offered and or sign up for one this Fall! It's a great opportunity to make friends, fellowship and encourage one another.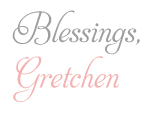 6 Comments »