I often forget not to do things in my own strength. The standards I set for myself are impossible for me to achieve in my own strength which more often then not leave me feeling discouraged and disappointed. It's in those times of seeming failure that I hear Jesus' words whisper in my ear,
Just abide.
I decided to make a printable for myself so that these are the words I'll see when I go to bed at night and when I wake up in the morning. It's a much needed reminder!
Click here
for a free John 15:5 printable! I hope you enjoy it and never cease to abide in the True Vine.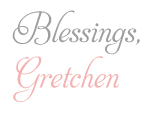 2 Comments »