As I've gotten older, I've come to appreciate the art of making a house a home. Home for me was and still is a safe haven; a place where I can go to unwind and relax with family or friends. It's a refuge from the busy world and a place where memories are made. Home is where the close ties of family live together on a daily basis. Is it any wonder that making a place look and feel welcoming can really go a long way in making a space your home?

I've been blessed to have learned some really great, frugal ways to decorate a home by watching my sweet mother through the years. She's always finding little things to place around the rooms of our house that add flavor and flair. Almost all of my decorative ideas come from her creative heart. One of my favorites are flowers.


(Fall Table Decor)
Flowers not only bring color and joy to all those who see them but are usually inexpensive way to add some color. One bouquet can brighten up an entire house. What my mother usually does is place a vase full of flowers on the kitchen table. She will then take a handful from that main bunch and place a few stems in smaller vases in either the bedrooms and or bathrooms. The flowers end up matching all around the house and add a touch of brightness to the atmosphere.
As a child I always loved picking dandelions for mom. She graciously accepted them for years and stuck them in paper cups to be used for decorative purposes. I'm not saying you need to decorate your house with dandelions; however, a creative mind can work wonders when it comes to home décor. Flowers are also a great way to decorate the home all year round.
Another great way to decorate the home is with candles. This is a fun way to add ambiance at night, especially when company comes over for dinner. It's also a nice touch after a long day at work or school and you're ready to unwind from a hectic schedule. Some of the sweetest memories I have are when my family and I gathered in the dining room to have dinner with two or three candles lit in our midst. They don't need to be anything fancy either. Yankee Candle usually has some smaller tea light candles as well as scented ones that aren't expensive at all. Candles are also great during the fall and winter seasons when the weather starts to get cold.
Home decorating can be fun when you have an eye for color schemes as well. In my kitchen at home we usually have seasonal dish towels hanging from our stove handle. The colors of the towels will usually coordinate with holidays and seasons. This past Christmas we had a green and red towel with some Christmas words on them. People got a kick out of them! Around Easter time we like to have towels that are pastel colored and are pictured with bunnies and or chicks. For Valentine's day we had red colors and for the summer time light colored towels are hung on the stove or sink. Having an eye for color helps but it doesn't take a rocket scientist to choose seasonal and holiday color schemes. These little touches make great ideas for hostess gifts as well.
If you do have some extra money for home decorating then investing in a plaque with your last name on it can also be fun. We used to have one that hung in our family room. It had our last name on it as well as a little hook where matching ornaments were hung. Each ornament also corresponded with a holiday or time of year. These types of plaques are not extremely expensive but will cost a bit more than flowers, candles and hand towels.
(Inexpensive Wall Decor with Candle Holder)
There are numerous ways in which one can create a welcoming home environment without spending too much money. Some other ideas include couch pillows, photographs of family and friends, arts and crafts, ribbons, curtains and different colored lamps. Why not even try purchasing an old bookcase and fix it up, if you're into building, so you can display that awesome book collection?! The sky is the limit when it comes to home décor. I've seen children's drawings all over refrigerators before and it's looked really sweet!
Whatever it is you do in order to create a welcoming and comfortable environment remember to have fun. Your home is a place for family, friends and strangers to congregate. The more you invest your time and energy into creating a wholesome and fun atmosphere the more people will want to return.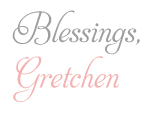 1 Comment »