A sweet little boy chases butterflies outside at recess. Up in the air the butterfly takes flight while the boy happily prances after the tiny creature. No one notices but me and I can't help but fondly look on as this precious child finds delight in something so simple. The look of joy on his face automatically brings joy to my own heart.
The tiny butterfly lands on the grass once again and the little boy bends down to inspect the creature once more. So inquisitive and gentle; he admires the view from above taking sheer delight in this fragile but beautiful butterfly. I too can't help but delight in the scene. It ends all too quickly though as the butterfly flies over the fence and into the field beyond the playground. The boy longingly looks after his friend for a few quiet moments then joyfully runs back to his friends.
I can't help but feel that something as sweet and simple as chasing butterflies may be a reflection of God's love for us. Even when we think no one sees us God is watching with pure delight and joy in His heart. His view from above is all encompassing and He joyfully watches over us in all of our doings. We are fragile but He is all powerful; we are weak but He is strong. He delights over us with songs of joy.
The simple pleasures of life often give the greatest joy; not only to us but also to our Creator.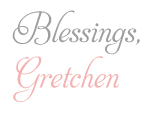 Add a comment »