The people that know me best know that I have a real soft spot for animals. As a child I was drawn to all animals but mostly dogs. Before my parents got our dog when I was about two three years old it was my aunt and uncle's two dogs that I gravitated towards. The youngest one would lick my face till the cows came home and I LOVED it!

Being around animals was (and still is) so comfortable for me that mom would often have to remind me not to go up to just any random animal and play with it. She even joked that I would have put my head in the mouth of a lion if I had the chance; I was just that trusting towards all animals.

I did try and pursue a career in the animal field after taking classes towards my Animal Science degree. However at that point in my life I felt led to do something else. Animals are still one of my biggest passions in life and a career in the animal field isn't out of the question if it is God's will for me one day. Only the Lord knows though!

A few days ago I came across a video in my Facebook news feed and just had to share it with you all today. The story is truly inspirational and for me reflected the love and patience of our great, merciful and powerful God. Please take the time to watch this video of Mick the Boston Terrier puppy.


God cares for all of His creatures!
What an amazing story of love, compassion and perseverance. What amazes me even more though is that God's compassion, love, patience and mercy is infinitely greater than even this beautiful story. His love is truly never ending. He never gives up on us!
Look at the birds of the air; they do not sow or reap or store away in barns, and yet your heavenly Father feeds them. Are you not much more valuable than they?
Matthew 6:26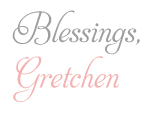 Add a comment »