Months ago I came across a beautiful quote from a book called Gratefulness, The Heart of Prayer written by a man named Brother David Steindl-Rast. I still have not worked through the whole book yet but nevertheless highly recommend it. It's a very deep, thought provoking and spiritually stimulating read. This is the type of book you need to read, re-read and re-read again; there is so much to take in and spiritual insights that renew the soul. It gave me a new perspective on prayerfulness, gratitude and abundant living.

Today I wanted to share with you this quote because I believe that these words, along with 1 Kings 19:11b-12, make up the name of this blog. Whispers to the Heart is about the whole person, fully alive, living life in communion with the One True God.



(Image courtesy of [David Castillo] / FreeDigitalPhotos.net)
"The key word for speaking of the heart is 'together
.'
The heart is center of our being where intellect and will and feelings, mind and body, past and future come together. When we discover that spot where our life holds together, we discover the heart. That is why I call the heart the taproot of the whole person. When we grasp the taproot of a dandelion to be pulled, or of a dogwood tree to be transplanted, we know that we have taken hold of the whole plant. And there are moments when something touched that very root of our being. It went to our heart."
(Brother David Steindl-Rast: Gratefulness, The Heart of Prayer)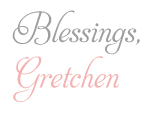 2 Comments »