The drive to Vermont had been pretty uneventful. My dad and I had to drive up without my mother as she was finishing a tennis tournament her team had gotten into after a series of wins. After talking to my dad for bit I decided to turn on my iPod and listen to R.C. Sproul's radio program Renewing Your Mind.


Dr. Sproul had been doing a series of talks on the Providence of God this past July and I had just downloaded all of them for the ride. Listening with utter amazement at the words spoken by him I came to an even deeper understanding of God's control over all things. I still can't fully fathom His power and Sovereignty but nevertheless I'm ok with that. I'm ok with simply trusting in His Sovereignty each day. It's not always easy but by His grace I still walk forward trusting Him.
We had another 40 minutes or so to go when I turned off my iPod to ponder over the words I had just heard. The ball game on the radio seemed like a distant noise to me as I began to take in the view of the mountains surrounding me. The Providence of God wasn't hard to understand with the displays of His magnificent creation surrounding me.


(Image courtesy of [RTP411] / FreeDigitalPhotos.net)
The turn onto the off ramp distracted me for a moment. A highway bridge in front of the car gave a brief pause to the surrounding landscapes. I took a break from basking in the beauty around me. But unbeknown to me within a matter of seconds something spectacular awaited on the other side. My breath caught. Over that bridge was a scene that could have been taken right out of a Monet painting. It was amazing. Soaking in the sights my eyes were glued to the large green hill and tall trees surrounding a small farm house on the horizon. The sprawling horse fence tied everything together in this peaceful picture. Basking in this majestic sight I didn't want our car to turn. If my dad could have parked that car right on the side of the road I would've been content to just sit there for hours. There was something in this picture that spoke deeply about God's Providence.
Maybe it was because this picture seemed to have appeared out of nowhere. Often times in my own life God's Providence seems to just appear out of nowhere. But I know that's not true; God's Providence is everywhere at all times in all things. It just takes eyes of faith to see it.
(Image courtesy of [antpkr] / FreeDigitalPhotos.net)
The hustle and bustle of life often makes me less prone to see His Sovereign fingerprints but they are still there. Sometimes we have to just get beyond the bridge in front of us, that may seem like a nuisance or a hindrance in our walk, in order to finally come to the place where God wants us to be. After all since God is Sovereign the bridge must have been put there by God's Providence, and in that there too is beauty.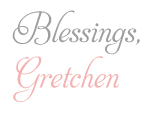 2 Comments »