"O beautiful for spacious skies,
For amber waves of grain,
For purple mountain majesties
Above the fruited plain!
America! America!
God shed His grace on thee,
And crown thy good with brotherhood
From sea to shining sea."
-America the Beautiful by Katharine Lee Bates
I hope and pray that everyone had a fabulous 4th of July celebrating our God given freedom which America was founded on! The words above written by Ms. Bates still ring true today. God truly did shed His grace on America.
Yesterday I was blessed to have spent the day with my parents taking time to do something special in commemoration of America's freedom. In the morning we stopped by our hometowns annual 4th of July gathering where a talented band of musicians played songs of freedom, children dressed in red, white and blue played games and got their face painted, dogs roamed about hunting for a shady place to rest, and the local fire department let the little ones climb in the fire engine. Earlier that morning a 4th of July Day Parade and Pancake breakfast was also held. Even in the sweltering heat though everyone had a fantastic time!
From there my mom decided we should have a special treat for lunch: ice cream! The three of us headed over to the ice cream place down the street from our house and feasted on a nice cold treat. After that we came back home cooled off a bit then headed for the pool. It was a great day to take a dip as the temperatures soared into the 90's!
We ended the day with dinner and watching the Boston Pops on television. All in all, I'd say it was a great way to celebrate our freedom. But now that the festivities are over and the fireworks have been set off we need to remember this God given freedom and take part in what goes on in our country. America has changed quite a bit since our forefathers signed the Declaration of Independence, both for the good and the not so good. It's up to us now to persevere in learning about the history of America and to make a difference for the future. Find godly, Christian men and women who are well known in this avenue and read what you can, nothing is too small or great.
Click here
to watch a video I just viewed over at the Focus on the Family website. I hope you will be as blessed as I was by this beautiful montage of our country.
What did everyone else do this past Independence Day?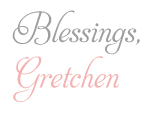 Add a comment »