Every once in a while the inner child within seems to awaken from her sleep. The joys I once felt long ago get stirred up inside me again; it's in these moments I begin to experience intimacy with the Lord in a new way.

Simple yet profound.

I used to sit in the backseat of my car and stare up at the sky as my parents drove down the highway. Lost in my own imagination the sensation of flying would overwhelm me. The clouds would become beds of angels, the stars would become the angels themselves and I would become caught up the the Heavenly city where anything was possible.

In hindsight I now understand the words of Jesus: "Truly I tell you, unless you change and become like little children, you will never enter the kingdom of heaven." Matthew 18:3


Children can see God's kingdom in a different and unique way. Their vision has been mostly left untouched by this world. The inner child within still lives though, even as the years continue to pass by.
I drove down the highway a few days ago and as I turned my eyes to the sky the inner child was once again aroused from sleep. Only this time I was experiencing it as a child of the Most High King.
Joy unspeakable filled my heart and in that precious moment God whispered.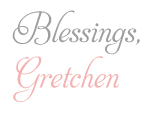 2 Comments »