Romans 8:28 is my life verse. I remember when I first read these words they sort of jumped off the page to me. They became alive within me and really resonated within my being. Everything that I had been through, everything that I had done wrong and everything that I was going to do, God was going to work it for my good. The many years of anxiety and suffering didn't go to waste. God used those years of suffering for my good because of His boundless mercy and love.
God saw; God sees; God works.
God sees you too. God knows you. God is working in you. The truth is, it may not always feel that way but rest assured God is Sovereign and working all things together for your good. Even the things in your life that feel hopeless, God is working on that too.

Trust in Him to work on your behalf and believe in this beautiful promise. God always sees and God always works.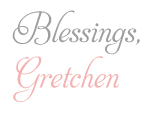 1 Comment »