Questions and God's Guidance

Some of the most deep, though provoking questions come from a place within our hearts that long for clear direction from God. Questions that probe beneath the surface of mere human knowledge and enter into the realm of divine knowledge. Among the most common and relevant are,

What has God called me to do?

What is God's will for my life?

Does God have marriage in mind for my future?

In one way or another, all these questions have to do with guidance. Thankfully the Bible has much to say on guidance from God. Here are 7+ verses that I've found extremely helpful whenever these questions arise.

Scriptures on Guidance

Trust in the

Lord

with all your heart
and lean not on your own understanding;
in all your ways submit to him,
and he will make your paths straight.
Proverbs 3:5-6
In their hearts humans plan their course,
but the

Lord

establishes their steps.
Proverbs 16:9
I will instruct you and teach you in the way you should go;
I will counsel you with my loving eye on you.
Do not be like the horse or the mule,
which have no understanding
but must be controlled by bit and bridle
or they will not come to you.
Psalm 32:8-9
Trust in the

Lord

and do good;
dwell in the land and enjoy safe pasture.
Take delight in the

Lord

,
and he will give you the desires of your heart.
Commit your way to the

Lord

;
trust in him and he will do this:
He will make your righteous reward shine like the dawn,
your vindication like the noonday sun.
Psalm 37:3-6
If I rise on the wings of the dawn,
if I settle on the far side of the sea,
even there your hand will guide me,
your right hand will hold me fast.
Psalm 139:9-10
May you be blessed as you walk with the Lord and trust in Him to guide you moment by moment, day by day.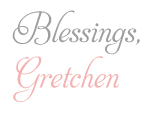 2 Comments »