Summer is just around the corner and with the temperatures already beginning to rise I've already found myself frantically searching for cooler things to wear. Unfortunately it isn't always easy to find clothes that cover enough in order for it to be considered wholesome or modest. Most of the stuff in stores now a days reveal more skin than anything else. It get frustrating after a while doing any kind of shopping when most everyone is advertising clothes that are made to look "hot".
The truth is though, I wasn't always a modest dresser. Before my relationship with the Lord became serious I too wore clothes that were too revealing. I mourn for those years where I exposed too much but feel grateful that the Lord changed me. I now realize the importance of modest clothing; and the funny thing is I feel way more like a woman now than I ever did wearing tops that were too revealing.
But just because modesty means not wearing the latest fashions, doesn't mean we can't be fashionable.
Here are some tips for dressing modestly in the hot weather.
-Some of the summer dresses available may have a really low neckline or super skinny straps that make the dress immodest without a sweater. Instead of foregoing the dress altogether though, pair it with a light t-shirt underneath. A co-worker of mine had this beautiful blue summer dress on one day with a white t-shirt underneath. The neckline without the t-shirt would have been very low but she made good use of the shirt to go along with the dress. It looked modest yet very fashionable as well! (Also don't forget that leggings or shorts underneath a shorter dress look great too!)
-When choosing a pair of shorts or a skirt make sure that they are long enough so nothing shows when bending over. I obviously can't tell you what length is good or what length is bad as that is between you and the Lord but it can be helpful to ask someone whom you trust to help you decide. I tend to try and keep things to the knees or just above the knees with shorts and skirts, however this is for you to decide.
-When wearing white make sure to check that nothing is see through. Using white tank tops or camisoles underneath a white summer shirt is a great way to add that extra coverage. I'm amazed at how many shirts are purposely made to be see through now a days! So be sure to try on any white shirts before making a purchase.
-Bathing suits can be tricky in the summer time as they are obviously not the most modest piece of clothing. I've gotten some great ideas though from sites like
Divinita Sole
,
Lime Ricki
, and
Shabby Apple Swim
. Now when I go shopping I know what to look for in case I come across something that seems to be a good fit.
-Use jeans as capris! Recently when some hot weather came through Massachusetts earlier than expected and all my skirts were in the hamper I had to decide what to wear. While searching through my closet I came across a new pair of jeans and decided to roll up the bottoms to make capris.It was perfect for the day too! I ended up wearing those jeans as capris a bunch of other times after that since the summer weather has decided to come early.
Remember modesty doesn't mean frumpy. Ultimately modesty is a heart issue at it's core so be sure to not only dress modest outwardly, but seek to "wear" a gentle and humble heart. This always should be our first goal, what follows will be the appearance of our outward dress.
I hope you have found these summer modesty tips to be useful. What are some of your favorite modesty tips during the summer time? Please let me know as I am always looking for new ideas!
Have fun staying cool this summer!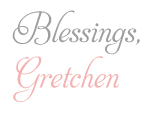 8 Comments »