Single Season
I've touched upon the season of singleness a couple of times so far in previous posts. I say "touched upon" because in reality I may have mentioned a few of the obstacles young people face in their single years and tried to add a few encouraging words. But I purposely stayed away from anything too controversial. Why risk offending some readers when I can offer encouragement and support? While encouragement and support are much needed especially in the single years it can run this risk of becoming lifeless, when in all honesty most of us are feeling discouraged. So today I decided to start a a three part series on the three aspects of singleness.
1. The Good
2. The Not So Good
3. The In Between
I'm not going to sugarcoat what most of us feel at some point or another because this topic is just too important to stay silent on. I hope and pray that the words I speak will be helpful to other singles out there who may be feeling the exact same way I do. You're not alone.
The Good
There is not doubt that the single years are actually a blessing. I've grown so much in my time with the Lord! He's basically changed me from the inside out during these years of intimate communion. My heart has been focused on seeking God, growing in grace, learning to walk in faith and godly, biblical living. These years of singleness have been a real blessing in ways that I can't even begin to properly articulate. I've grown as a person, a woman and a believer in Jesus Christ. My worldview has been radically changed so that my mind has been transformed and I actually think differently than before. God has even changed my heart (and continues to do so) on many different issues of life. The years of singleness are a great place to lay a foundation; a foundation in our day to day intimate relationship with Jesus Christ, godly living and mind renewal. I can now see that God has used these years to renew my mind and ground me in Christ.
I would not trade these years for anything.
My relationship with God has grown so much that I feel blessed I found Him during these years.
In fact I highly recommend a book called Your Knight In Shining Armor by P.B. Wilson for single women. This book goes into greater detail on laying a foundation before you meet prince charming. You can purchase this book over at Amazon.com
Your Knight in Shining Armor: Discovering Your Lifelong Love
These are the years that all of us can begin to have the word dwell in our hearts and transform our lives.
Do not conform to the pattern of this world, but be transformed by the renewing of your mind. Then you will be able to test and approve what God's will is—his good, pleasing and perfect will.
Romans 12:2
So then, just as you received Christ Jesus as Lord, continue to live your lives in him, r
ooted and built up in him, strengthened in the faith as you were taught, and overflowing with thankfulness.
Colossians 2:6-7
The single years are also prime ground for fruitful service as well. Not having the duties as a spouse or parent frees us up for serving other Christian ministries in both our local community and beyond. Single women and men have the opportunity to be the hands and feet of Jesus in different ways than a husband/wife and mother/father could. Not a better or a worse way, but a different way.
Another amazing benefit of being single is how we can grow as a man or woman of God. Ashley Schnarr author of the e-book Single Girl and blogger over at Stay At Home Daughter said something one time that really struck me.
"Strive to be the type of helpmeet that the kind of man you want would be looking for."
How awesome is that? As we grow during our single years we have the ability to learn new skills and let God refine our character BEFORE we meet our future spouse. I've read so many testimonials of women who wished they had learned how to manage a house, cook, budget, sew, etc before they got married. Of course this doesn't mean that you can't learn it while you are married but just think of all the hardships and bumps you could avoid by learning it beforehand!
Foundational, Transformational, Growth
Singleness isn't actually a bad thing. It's just way too easy to look at the negatives instead of the positives. If I could sum up my own experience of the single years thus far in three words I would have to say foundation, transformation and growth. By laying the foundation of Jesus Christ as my life, letting Him transform me emotionally and spiritually into the woman He made me to be, and growing in His image, I'm now ready when God chooses to bring a man into my life. Not only that, I have the opportunity to live life as God truly intended: in an intimate, loving, joyful and surrendered relationship with the Creator of the universe!
Join me again this Wednesday as I take a look at the "Not So Good" aspects of singleness.
Postponed until Friday. Let's take time to pray for those in Oklahoma.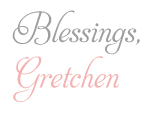 2 Comments »