7 + Bible Verses on Anxiety
Dealing with anxiety is not easy. When our hearts become fearful or anxious it 's hard to gain sound perspective and all too easy to get carried away with worry. We all deal with anxiety because we all live in a fallen world. Whether we worry about health, finances, work, family, friends etc, worry will rear it's ugly head in some shape or form. The good news though? It doesn't have to control us.

It wasn't until I found out what God had to say about the issue of worrying that I began to surrender to Him, make His Word my reality and the anxiety began to diminish over a period of time. I still struggle with anxious thoughts now and then but the Lord has delivered me from being a slave to worry by His power and Word.


I've compiled a list of verses where the Bible addresses the topic of anxiety and fear. It is my hope and prayer that God will use these verses to speak to your heart today.
For God has not given us a spirit of fear, but of power and of love and of a sound mind.
2 Timothy 1:7
"Do not be afraid; only believe."
Mark 536b
Be anxious for nothing, but in everything by prayer and supplication, with thanksgiving, let your requests be made known to God;
and the peace of God, which surpasses all understanding, will guard your hearts and minds through Christ Jesus.
Philippians 4:6-7
Fear not, for I am with you;
be not dismayed, for I am your God.
I will strengthen you,
yes, I will help you,
I will uphold you with My righteous right hand.'
Isaiah 41:10
"Therefore I say to you, do not worry about your life, what you will eat or what you will drink; nor about your body, what you will put on. Is not life more than food and the body more than clothing?"
Matthew 6:25
Casting all your care upon Him (God), for He cares for you.
1 Peter 5:7
All your children shall be taught by the

Lord

,
and great shall be the peace of your children.
Isaiah 54:13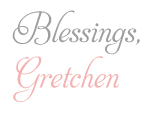 4 Comments »