Are you all as excited as I am for this beautiful new layout that Jana made? It was a pleasure working with Jana over at Little Web Writing Hood! Feel free to visit her site at http://littlewebwritinghood.com/. If you ever need graphics done for your blog, website, Facebook etc I highly recommend Jana! She is a patient, kind and extremely helpful woman who is awesome at what she does. Thanks Jana for this wonderful layout!

I hope you all enjoy the new look!

And don't forget, I'm now on Facebook. Click Here to view the page!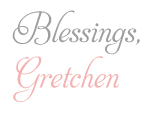 Add a comment »