A little odd at first glance, don't you think? Who would have ever imagined that boasting, glorying in our weaknesses would actually make us stronger? I'm more of the type who wants to try harder, fight stronger or even fake it till I make it. For far too long I internally balked at this Scripture thinking that it didn't
really
mean glorying in my own weaknesses, but now I'm beginning to see that indeed we are to do just that... glory in our own weaknesses.
Christ's power is beyond anything that can we could ever comprehend or accomplish. Our useless striving merely drowns out His strength in us. He won't fight against us; Jesus is far too much a gentleman to do so. He longs for us to acknowledge that we can't do it on our own and to ask for His strength to infuse our entire being.
When we come to the end ourselves, Christ is ready and more than willing to step in where we lack. It's His strength that helps us where we need it most and will get us through. It's His power that guides our hands, our words, our feet, and our actions to fulfill the task at hand.
Striving produces frustration, exhaustion and all out weariness. But the power of Christ in us produces joy, peace and kindness. It also displays God's glory.
In Christ alone my hope is found
He is my light, my strength, my song
This Cornerstone, this solid ground
Firm through the fiercest drought and storm

What heights of love, what depths of peace
When fears are stilled, when strivings cease
My Comforter, my All in All
Here in the love of Christ I stand
-In Christ Alone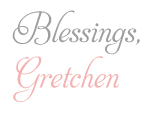 2 Comments »