Glimpses of Another World
Bold brushstrokes of diamonds
Across a clementine colored sky;
Cool, clear, crystal water,
A Holy River of Life.
Tall, majestic mountains
Stand proudly to proclaim
God's enduring, eternal love
And His matchless Name.
Faces glow with radiance
As each person turns to gaze
Upon their kind Creator
The Awesome Ancient of Days.
A big thank you to a sweet friend of mine who never fails to send me beautiful pictures of God's amazing sunsets!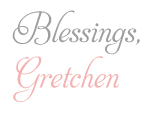 2 Comments »