Some exciting changes will take place over the new couple of weeks or so here at Whispers to the Heart! The biggest change will be the blogs overall look! A big thanks to Jana over at Little Web Writing Hood for designing a spectacular new layout. Some of the finishing touches are currently being done and I hope to have the new look up by at least the beginning of May.

Whispers to the Heart is also now on Facebook! You can get updates on blog posts and other such information at www.facebook.com/WhisperstotheHeart. Don't forget we're also on Twitter and Pinterest!

Another change will be in the pages. The About section has been updated and new pages will be added soon as well. Please keep checking back for more updates here at Whispers to the Heart.

Lastly, today I wanted to share with you all a poem from a book I recently bought called "Prayer Poems!" I love to read this one at night before I go to bed and hope it will be a blessing to you as it was for me.


From Dawn to Evensong
"From dawn to evensong is but a day;
The hours so swiftly pass away,
And yet I would not have them stay,
For night brings home and rest.
"Be this my prayer, when evening shadows fall,
To him whose love o'ershadows all;
'In every trial great and small--
'Dear Lord I've done my best.'
"With loved ones gathered safely at my side,
Beyond the stress of time and tide,
Come, Lord, and with us all abide,
Be thou our honored Guest."
-C. Austin Miles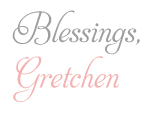 Add a comment »