5 Ways to Save for the Book Lover

As an avid reader, I've learned to budget (and am still learning) the allotted money I use weekly for books. After receiving a Kindle for Christmas two years ago, which I adore by the way and highly recommend, I was surprised to realize just how much I was spending on books within a months time. Since it wasn't hard to get through some books within a few days, the amount of titles I read within a few weeks certainly added up. One month I think I spent about $100 dollars worth of books! Yeah, I'm not proud of my lack of self control back then. Thankfully though God helped me find ways to properly budget out and spend the money I purposefully set aside for books. And what's great is, it's not as hard as it seems!

Here are five of my favorite ways to keep costs to a minimum when buying books.

1. Buy used

-You wouldn't believe some of the hidden gems I've found at used bookstores. One bookstore in particular has a whole row of vintage books. The old bindings, worn out pages and scribbles in the margins make these books all that much more special. One book I found entitled "Faith Is A Song," was personally autographed for someone by the author herself. Faith Is A Song is an autobiography of Jessica Dragonette a radio singer sensation in the 20th century. A few days ago I found another gem of book called "Prayer Poems." It's chalk full of poems that are prayers by various writers and organized into categories. The wisdom, imagery, and language used in this book is truly inspiring. Buying used is not only cost effective but often times you can find older treasures full of godly wisdom. Also don't forget that Amazon.com has loads of used books you can order; some are even only a few cents! Just keep in mind shipping costs.


(Some books I've bought used)
2. Search Online
-I know I'm not the only one who has trouble exercising self control when it comes to buying books on the Kindle. Due to the growing number of sites that offer discounted or free books it's somewhat obvious that people are really trying to be cost efficient. My favorites sites to check are
Gospel E-Books
,
eReaderGirl
and
Free Homeschool Deals
. Amazon has lots of the classic books for free online as well. I've purchased Uncle Tom's Cabin, Pilgrims Progress, Aesop's Fables and Anna Karenina for free.
3. Amazon Trade-In
-The amazon trade in program has been a tremendous help for me! It's super easy and extremely cost effective. The books that I've read and no longer need don't have to take up shelf space any longer. With Amazon trade in I now can ship those books for free back to the Amazon headquarters and get money put into my account that goes towards any Kindle or other Amazon purchases. Depending on what the book is worth you may only get a few dollars put into your account, but a little bit adds up over time. I like to send in a few books at once so more goes into my Amazon account. Learn more about the trade in program at Amazon.com.
4. Gifts
-Amazon gift cards and books in general make great gifts! People who know me know that I love books. For birthday's and Christmas I usually ask for Amazon gift cards or books. You really can't go wrong there.
5. The Library
-I know the library seems like a thing of the past now but it actually is a great place to go if you're short on cash and love to read. A lot of local libraries have book sales at different times during the year. Some of the books at these sales are even cheaper than used bookstores too. Don't rule out the good old library when looking to save money on books.
These are only five ways you can save money on books. There are so many more ways to save and still read good books. I encourage anyone and everyone who loves to read to try start with these resources. You may end up finding some hidden jewels along the way.
(Autographed book by Jessica Dragonette)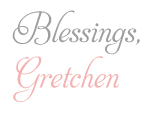 Add a comment »