Hello everyone! Today I wanted to share with you a wonderful and insightful video that talks about God's amazing grace. I recently found this message after viewing another video on Christian dating over at Generation Cedar. The young man, Joseph Solomon, has a real gift in pointing out some awesome Scriptural truths about the grace of God while also keeping a lighthearted and humorous tone.



Also, I had not planned on writing more about Flesh vs. Spirit Living, however after last week's blog post I have decided to do two more posts on this topic. More to come later this week!

I hope you all have a blessed and wonderful week.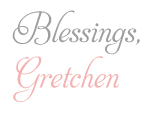 Add a comment »