A Picture of the Flesh
The mercy of God is higher than the skies and deeper than the seas. His compassion, love and forgiveness are beyond anything that we could comprehend. When we fail He does not condemn, and yet even our best works done for Him could never rightfully repay what He has done for us. It's a mystery and a miracle all wrapped up in one.
Last week I wrote about the battle within all Christians. This battle refers to our living in the flesh or living in the Spirit. It's something that we must deal with each and every day.
The Apostle Paul has exhorted many Christians with the epistles he wrote to the churches those many years ago, and the Spirit filled words penned by him continues to exhort believers today. In these letters we are able to understand better what living by the flesh and living by the Spirit would actually look like.
But I say, walk by the Spirit, and do not gratify the desires of the flesh. For the desires of the flesh are against the Spirit, and the desires of the Spirit are against the flesh; for these are opposed to each other, to prevent you from doing what you would. But if you are led by the Spirit you are not under the law. Galatians 5:16-18
To be honest, I've never truly understood what living in the flesh really was. Sure, I knew I was supposed to be walking by the Spirit and not by the flesh, but what did that really mean? We live in a body of flesh so how in the world are we to not live by the flesh? Was Paul talking about our earthly bodies? Are we supposed to deny our bodies? Or did he mean that we are supposed to move into a monastery (or convent) and live a life of complete contemplation on spiritual things? Denial of self and spiritual contemplation are beautiful things and should be a part of our Christian walk, but is this what Paul was talking about when he meant living in the Spirit and not in the flesh?
Upon closer inspection, the flesh doesn't just mean our actual bodies. While this may be a large part of the definition there is more to the flesh than skin and bones.
"The flesh, denotes mere human nature, the earthly nature of man apart from divine influence, and therefore prone to sin and opposed to God."

(Source: Bible Study Tools)
Paul wrote to the church in Colossae and went into greater detail on what living by the flesh actually looks like.
Put to death, therefore, whatever belongs to your earthly nature: sexual immorality, impurity, lust, evil desires and greed, which is idolatry. Because of these, the wrath of God is coming. You used to walk in these ways, in the life you once lived. But now you must also rid yourselves of all such things as these: anger, rage, malice, slander, and filthy language from your lips. Do not lie to each other, since you have taken off your old self with its practices Colossians 3:5-9
Fleshly Living Bears Bad Fruit.

A life lived in the flesh will bear fruit such as:
-sexual immorality
-impurity
-lust
-evil desires, greed, idolatry
-covetousness
-anger, rage, malice
-bad feeling towards others
-lying
-gossiping
-filthy language, slander, swearing
Anyone else feeling convicted right now? I know I certainly am. In fact, just this week I felt deeply convicted by more than one of these sins. It was a humbling experience. No wonder Paul cried out: "what a wretched man that I am!" No wonder he was perplexed, amazed and astounded at the things he did. I too feel the same way!
"God!" I cry. "I can't do this on my own. I hate this sin in me and don't want to have these sinful desires anymore! Take them away Lord. Purify my heart please!"
I then see my own need for Jesus even more. God knows too. He knows we are but dust and cannot carry out the righteous requirement of the Holy Law because our flesh is contrary to the things of the Spirit. He understands that we are helpless before Him. So He did something about it. God put on a body of flesh, skin and bones.
For what the law was powerless to do because it was weakened by the flesh, God did by sending his own Son in the likeness of sinful flesh to be a sin offering. And so he condemned sin in the flesh, in order that the righteous requirement of the law might be fully met in us, who do not live according to the flesh but according to the Spirit. Romans 8:3-4
Jesus, putting on an actually body of flesh, was tempted in the same ways you and I are. Where we fail in lusting after others, gossiping, judging others, coveting our neighbor's wealth, letting things become idols in our hearts, etc… Jesus did not fail. He was victorious.
In bringing many sons and daughters to glory, it was fitting that God, for whom and through whom everything exists, should make the pioneer of their salvation perfect through what he suffered. Both the one who makes people holy and those who are made holy are of the same family. So Jesus is not ashamed to call them brothers and sisters. …
Since the children have flesh and blood, he too shared in their humanity so that by his death he might break the power of him who holds the power of death—that is, the devil—and free those who all their lives were held in slavery by their fear of death. Hebrews 2:10-11, 14-15

In Conclusion


Where we fall, He stands. Where we stumble, He endures. Where we sin, He wins. And He didn't do this to boast or point fingers at our weakness. No. He did this for you and me. He did this so that we could live victoriously. He imputes His righteous life onto us.
But if Christ is in you, then even though your body is subject to death because of sin, the Spirit gives life because of righteousness. And if the Spirit of him who raised Jesus from the dead is living in you, he who raised Christ from the dead will also give life to your mortal bodies because of his Spirit who lives in you. Romans 8:10-11
Because of what Jesus Christ did, we don't have to be afraid when we fail. This is by no means a license to sin. Rather it means that when we do fail we serve a loving Savior, older Brother and faithful High Priest Who is more than willing to teach, lead, guide and transform. If it wasn't for Him, we wouldn't have the Holy Spirit today to help us walk a Spirit-filled life.
Join me next week as I look more at the characteristics of a Spirit-filled life.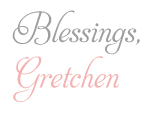 Add a comment »