Learning the Truth
Finding out the truth about the
the origin of fear
was eye opening for me. For years on end I had no idea what God had to say about anxiety and fear. I was getting enough information from doctors and therapists on how to deal with worry, ways to ward off anxiety and how to try and prevent fear from coming. Sometimes their advice worked, other times it didn't. I am eternally grateful for all those precious people did to help me; however, they left out the most important aspect of it all.
God's perspective.
The therapy I was in did not take into account what God, the Creator of all things, had to say and therefore only the surface problems, the symptoms, were addressed. (Side note: Therapy can be extremely helpful! I now see though that nouthetic counseling, i.e. Biblical based, Christian counseling, should be sought out instead of therapy that doesn't take into account God and His Word.)
I had been bleeding with a big open wound and humanistic psychology only put a band-aid on top.
After a while the band-aid needed to be changed, so the therapy sessions went on for years, the worrying continued and true healing didn't take place.
Shaken out of Complacency
Christmas 2010 changed my life. A panic attack so severe had me running wholeheartedly to the Lord. You see, up until that time I'd been a lukewarm Christian. I was neither hot nor cold. Sure, I knew God was real and believed that Jesus Christ was His Son but I didn't really
know
Him. I didn't really have a relationship with Him.
It was the panic attack that took place on Christmas that shook me out of my complacency.
It made me want to know what God had to say about anxiety. After all those years of listening to humanistic psychology I realized that only God could heal me.
Finally I began to read God's Word and decided to start with the book of Ephesians. I soaked in every word. From there I went to read more of the epistles along with the Gospels. I was hungry and was finally being fed. At that point in my life I was able to spend up to two to three hours a day in the Word of God. Along the way I learned what God had to say about anxiety.
I learned the truth.
Scriptures that Spoke to My Heart
For God has not given us a spirit of fear, but of power and of love and of a sound mind.
2 Timothy 1:7
For you did not receive the spirit of bondage again to fear, but you received the Spirit of adoption by whom we cry out, "Abba, Father."
Romans 8:15
If then you were raised with Christ, seek those things which are above, where Christ is, sitting at the right hand of God.
Set your mind on things above, not on things on the earth.
Colossians 3:1-2
Therefore, if anyone
is
in Christ,
he is
a new creation; old things have passed away; behold, all things have become new.
2 Corinthians 5:17
Stand fast therefore in the liberty by which Christ has made us free,
and do not be entangled again with a yoke of bondage.
Galatians 5:1
Also in the Gospels I realized that Jesus had a whole lot to say on the topic of worry. This discourse spoke to me greatly!
"Therefore I say to you, do not worry about your life, what you will eat or what you will drink; nor about your body, what you will put on. Is not life more than food and the body more than clothing?
Look at the birds of the air, for they neither sow nor reap nor gather into barns; yet your heavenly Father feeds them. Are you not of more value than they?
Which of you by worrying can add one cubit to his stature?
"So why do you worry about clothing? Consider the lilies of the field, how they grow: they neither toil nor spin;
and yet I say to you that even Solomon in all his glory was not arrayed like one of these.
Now if God so clothes the grass of the field, which today is, and tomorrow is thrown into the oven, will He not much more clothe you, O you of little faith?
"Therefore do not worry, saying, 'What shall we eat?' or 'What shall we drink?' or 'What shall we wear?'
For after all these things the Gentiles seek. For your heavenly Father knows that you need all these things.
But seek first the kingdom of God and His righteousness, and all these things shall be added to you."
Matthew 6:25-33 (italics mine)
"Then you shall know the truth, and the truth shall make you free."
John 8:32
The Truth brings Freedom
These Scriptures and more spoke volumes to my heart! At last I'd encountered the truth! Jesus set me free indeed. It didn't happen overnight but as the seeds of truth were planted God was able to set me free from years of bondage. I had been deceived into believing that I would have to live with constant worry the rest of my life. I am forever grateful to God for saving me.
What He has done for me He will also do for you. Seek Him with your whole heart and you will find Him. Search the Scriptures for truth. You too will know the truth and the truth will set you free. Ask God to open your heart to the truth today.
Join me next week as we look again at Adam and Eve's experience in the Garden and how deception plays a big role when it comes to fear.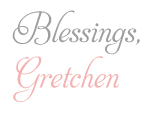 Add a comment »