Jesus has prepared a room for you! Yes, you. He loves you with an everlasting love and sacrificed His life for you. Can you imagine what the Father's house will be like? I can't. I don't think any of us can truly comprehend what the Lord has prepared. In fact the Bible even says,
"No eye has seen, no ear has heard, no mind has conceived what God has prepared for those who love him"--
1 Corinthians 2:9
What cares do you have today? What anxieties try to drown out the peace given to you? Will you trust them with Jesus today? Will you trust that He, Who loves you with an everlasting love has prepared a place for you in God's Kingdom?
Because He has.
Believe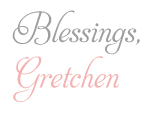 Add a comment »