Welcome back to the second post of the heart series devotions! The Bible has so much to say about our hearts, the center of our being, and the Scriptures I post here are by no means an exhaustive list. My prayer is that as you read the verses in each post, you will turn back to the Bible and seek an even deeper understanding with the Lord as your Teacher.
In the
last heart series post
we see how important our hearts are to God. He wants us to love Him, serve Him and seek Him with all of our hearts. We also saw that our hearts mean the center of our being. It includes the thoughts, feelings, intellect and desires;
and yet our hearts are not perfect
. The Scriptures that are posted today highlight this truth.
Heart Scriptures
Yet Pharaoh's heart became hard and he would not listen to them, just as the
Lord
had said.
Exodus 7:13
When Pharaoh saw that the rain and hail and thunder ceased, he sinned again: both he and his servants hardened their hearts. Exodus 9:34
As Solomon grew old, his wives turned his heart after other gods, and his heart was not fully devoted to the
Lord
his God, as the heart of David his father had been. 1 Kings 11:4
Arrogant people smear my reputation with lies,
but I observe your precepts with all my heart.
Their hearts are calloused,
but I find delight in your law. Psalm 119:69-70
There is deceit in the hearts of those who plot evil, but joy for those who promote peace. Proverbs 12:20


Questions to Ponder


1. What do you think are the characteristics of a hard heart?
2. What may a heart not fully devoted to the Lord be prone to do?
3. If our hearts are not perfect and can be full of deceit, do you think it's wise to "follow your heart?"
4. What are some things we can do that will help us to keep our hearts right with God?
Let our prayer today reflect the prayer of the psalmist who cried:

Test me, O

Lord,

and try me, examine my heart and my mind; Psalm 26:2
May you be blessed by the Lord and keep your heart soft and sensitive to His voice.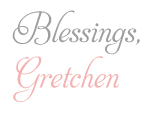 1 Comment »