Recently I found a quote on Pinterest (yeah, I do love Pinterest!) that spoke volumes to me. I had been going through a bunch of changes that were hard to accept at times and in turn started to affect how I felt each day. Instead of facing the day with optimism, I felt negativity. It was hard to find contentment and happiness where I had before. But then I found this quote: Today I Will Choose Joy

Immediately I knew that I needed to change my perspective. I needed to see things from God's perspective. We can have joy even in the midst of change and hard trials. In fact the Bible tells us to consider it pure joy when we face trials of any kind!

Consider it pure joy, my brothers and sisters, whenever you face trials of many kinds,
because you know that the testing of your faith produces perseverance. Let perseverance finish its work so that you may be mature and complete, not lacking anything. James 1:2-4

It may not always be easy to choose joyfulness in the midst of hard times, but rest assured that God sees, hears, and understands. He will work out all things for your good! (Romans 8:28)

So without further ado, please accept this free printable I made. I also got a frame lying around the house and put it in my room.


On the bottom right hand corner is Philippians 4:4 which exhorts us to rejoice in the Lord always.
Free Printable Download
Here are some other Bible verses you can look up that touch upon the topic of joy.
Psalm 16:11, Psalm 28:7 Luke 2:10, Galatians 5:22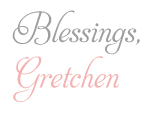 Add a comment »