Changes

I wrote a post last week (click here to read) where I talked about one of the changes I dealt with in 2012. There were lots of them! And yet despite them I felt God growing me. I guess I needed it more than I could have imagined because the unusual changes, along the with usual changes that come with young adulthood have really helped me to re-prioritize, change perspective and do my best to live purposefully. The changes have also helped me to let go of control more. This is something I've struggled with my whole life!

Seeking God in Change

In hindsight, I can now see the benefits of most of the changes that occurred. But I know I'm not the only one going through change. There are many others who have lost a loved one, moved to a different country, or experienced a great trial. I'm here to tell you that God sees. Not only does He see, but He knows every single hurt, confusion, sorrow, excitement and joy that you've experienced.
Changes don't always come from God. Some change comes from other people while other changes come from the fact that we live in a world full of change. God can bring change into our lives though. Perhaps change is happening in your life right now. Whether it's from someone else, from God or from something else altogether, I encourage you to seek God with all your heart. Tell Him your fears. He will guide you.

You may feel lost and you may not like the change, but regardless of where the changes have come from God will work it out for your good if you let Him.


And we know that in all things God works for the good of those who love him, who have been called according to his purpose. Romans 8:28
Growth in Change
Change provides opportunities for growth. Jesus talked about growth and bearing fruit for Him before He was crucified.
"I am the True Vine, and my Father is the Gardener.
He cuts off every branch in Me that bears no fruit, while every branch that does bear fruit He prunes
so that it will be even more fruitful.
You are already clean because of the word I have spoken to you.
Remain in Me, as I also remain in you. No branch can bear fruit by itself; it must remain in the vine. Neither can you bear fruit unless you remain in Me.
"I am the Vine; you are the branches. If you remain in Me and I in you, you will bear much fruit; apart from Me you can do nothing." John 15:1-6
The key to change? Abiding in Christ. This is absolutely key. While we abide in Christ, God works for our good and produces fruit in us. However, we cannot do it on our own. If you're trying to get through all these changes on your own (like I did many times) you'll feel overwhelmed, tired and burdened. But abiding in Christ lightens our load immensely and trusting in Him to work out everything for our good gives us freedom.
Whatever change your experiencing, abide in Christ. He knows exactly what you're going through and He will be there for you always.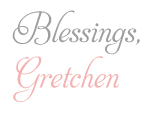 Add a comment »